Assistive Technology Information
Assistive Technology (AT) Services
When is AT Appropriate?
Links to AT Resources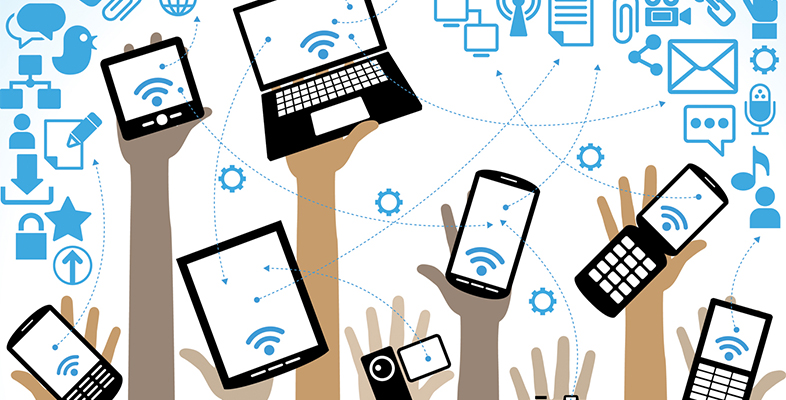 What is an Assistive Technology device?
The Individuals with Disabilities Education Act defines assistive technology as, "Any item, piece of equipment, or product system, whether acquired commercially off-the-shelf, modified, or customized, that is used to increase, maintain, or improve the functional capabilities of students with disabilities."
Assistive Technology services are, "Any services that directly assist the student with a disability in the selection acquisition, and use of an assistive technology device."
Assistive Technology (AT) should be thought of as any technology that enables an individual with a disability to compensate for specific deficits. In some instances, the technology may assist or augment task performance in a given area of the disability, while in others it is used to "bypass" specific deficits entirely. Assistive technology is not aimed at "curing," "fixing," or remediating; rather, it is used as a strategy to compensate for, or circumvent, areas of difficulty, generally, by "playing to" an individual's area of strength. Furthermore, assistive technology is not intended to teach or instruct (as is the case with computer-aided instruction), although it can be used to increase access to instruction.
The need for Assistive Technology should be considered at an IEP, IFSP, or Section 504 meeting. A team consideration process is essential. The success of any AT is dependent upon the support from the student's IEP team.

Click on the image of Mrs. Eads' Classroom to go to her Virtual Office to explore aspect of Assistive Technology.
When considering AT, it is best practice to start with low-tech strategies, techniques, and modifications. Low-tech strategies are often trialed in the classroom by school staff. (e.g. pencil grips, slant boards, different types of paper, communication board, visual timers, switches, text-to-speech (TTS), word prediction, etc.)
If further assistance is needed, the IEP, IFSP, or Section 504 team may make a referral to the Butte County SELPA AT. (Schools need to follow their District procedures.)
Referrals will initiate additional observation, interviews, and device trials. The referral is available to case managers through the SEIS Document Library in the Referral Forms folder.
This is an on-going process and several devices may be trialed in an effort to find the most appropriate device.
Data will be collected during the school day to clearly demonstrate that a particular device increased or improves a student's performance in an identified area of need.
Once a device is determined appropriate, the needed AT services and the device are provided and a description of the device will be added to the IEP, IFSP, or Section 504 team.
Assistive Technology as part of the Open Access Project through Placer County SELPA
https://www.openaccess-ca.org/assistive-technology
Ability Tools, formerly the AT Network, is California's Assistive Technology Act Program. They provide a variety of services for Californians with disabilities of all ages.
http://abilitytools.org/
Diagnostic Center of Northern California is funded by the California Department of Education and is an excellent resource for more information on assistive technology.
http://www.dcn-cde.ca.gov/
Quality Indicators for Assistive Technology (QIAT) give valuable information about how teams should develop and deliver assistive technology service.
https://www.qiat.org
Click on the brochure at the LEFT to download.